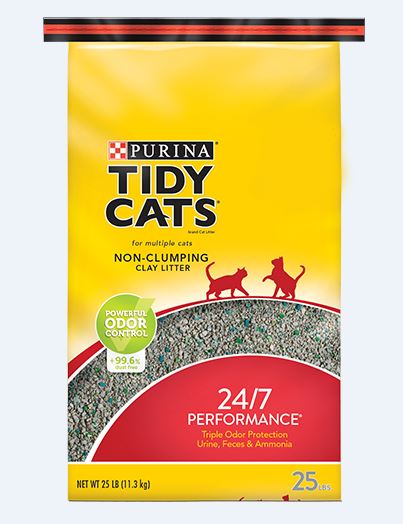 The Arnell Donation Wish List of items needed throughout the year includes:  Tidy Cat Litter, Kitten Chow, Dog Biscuits, Paper Towels, Toilet Paper, Windex, Lysol, Dawn, and more Tidy Cats Kitty Litter.  These items are used daily at the shelter.  They keep our shelter smelling good clean, our animals cared for and a little spoiled.  By donating these items you help our budget stretch further for the animals.
For the month of August, Dick's Market in Amery and Osceola is offering for donation to the Arnell Humane Society, our #1 Wish List item, Tidy Cats Kitty Litter.  It's so easy to donate while shopping at Dick's.
Look for the donation display during your grocery store visit.  Donation cards with a special UPC code will be available to add to your cart.  At check out, the cashier will add a 20 pound bag of Tidy Cats Kitty Litter at the discounted rate of $5.00 to your grocery total.  The litter will be collected at Dick's Market and delivered to our shelter.  No fuss, no muss; it couldn't be easier or more appreciated.  A big thank you to Dick's Market and to all who donate through this Kitty Litter donation opportunity.