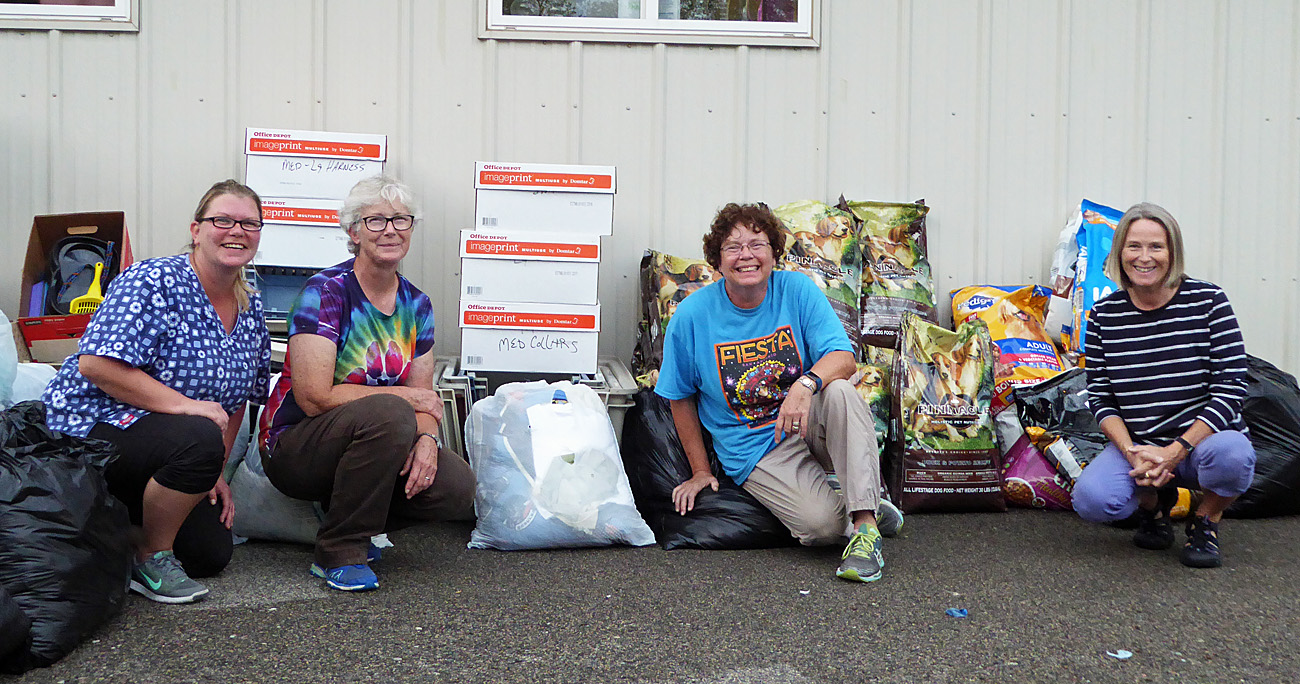 Dogs and puppies from the Houston area devastated by Hurricane Harvey, arrived by transport to Arnell Humane Society.  These pups were pulled from shelters, found abandoned on the streets and left to fend for themselves in the rising waters that flooded the area.  Their transport to the Midwest has undoubtedly saved their lives and will relieve some of the pressure on local Texas shelters already overwhelmed by the hurricane.
Arnell partnered with all volunteer organizations, Denison Animal Welfare Group and Houston Animal Rescue Team, to secure a future for homeless Texas dogs from the Houston area.  The transport vans delivered the dogs to the shelter and were reloaded with donated supplies from Arnell and Gregory's Gift of Hope, New Richmond.  The much needed blankets, collars and leashes, dog food and crates will return to local shelters and rescues on the frontlines of Hurricane Harvey devastation.
The Texas dogs will be made available for adoption as they are available.  Watch our website for dogs available.  Watch video slideshows of the rescue deliveries on our Facebook page.