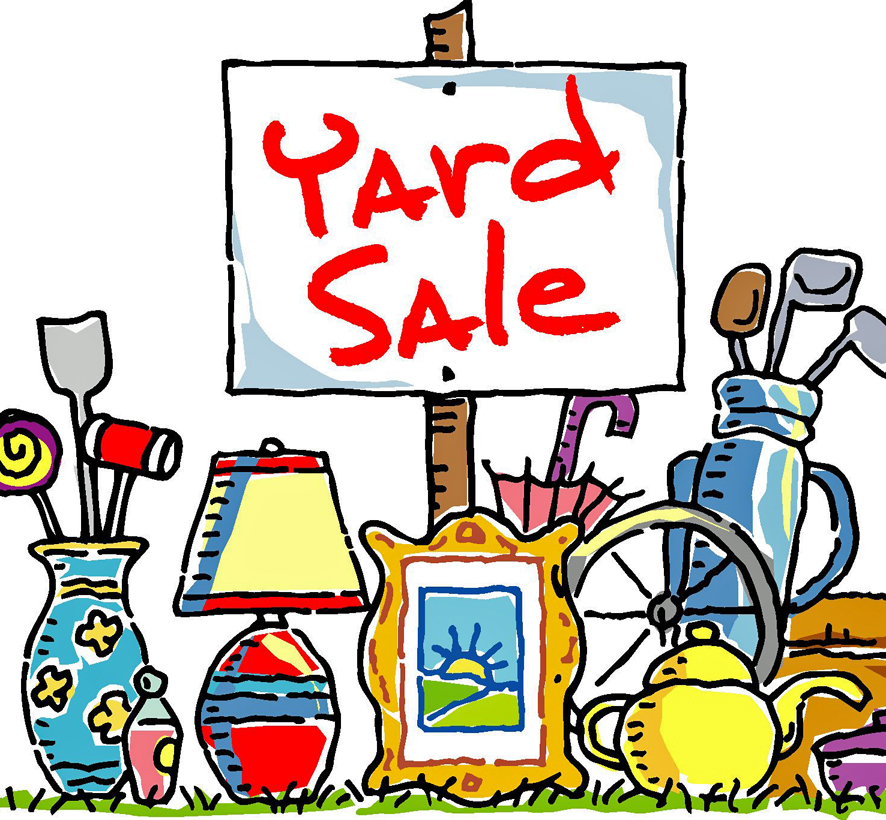 The Annual Arnell Shelter Garage Sale was a huge success.  After watching the weather forecast all week (predicting scattered thunder storms), we were blessed with a flawless summer day offering plenty of sunshine.
Friends of Arnell were very generous this year. Donations of knick knacks, blankets, boats, grills, couches, dining room sets, pet supplies, flower pots and garden supplies, wrenches and electric screwdrivers, bikes of all sizes, dishes, pots and pans and yard ornaments, kept our crew hopping from 6 am to the opening bell at 9 am for set up.  With limited indoor storage, all of the items must be stored inside and set out the morning of the sale.
The good weather brought out a crowd of shoppers who waited patiently until the stroke of nine to begin the treasure hunt.  If you haven't been to our sale, it is a sight to see.  Shoppers bring armloads of items to a Lay Away Department in the front parking lot.  Sections One to Ten are chalked onto the pavement for shoppers to reserve a pile of goods and continue shopping.  This year, the sections needed to be doubled, front and back, as well as additional piles added to the lawn.
Amery Chevrolet lent us an enclosed trailer for storage, as the first trailer, the training room, garage space and kennels were filled to capacity.  Tables for display are borrowed.  Weeks of price marking, testing items to be sure they work, cleaning soiled items, checking prices of an item on the Internet, stacking boxes as high as we can reach, is an immense undertaking.  It is a task our crew of seasoned Garage Sale experts take on every year.  And it is a daily commitment for an entire month preceding the sale.
We simply cannot thank our crew enough.  Pam Carson, Joyce Klinkhammer, Dorie Hofmeister, Kathy Snelling and Cathy Gille marked the multitude of donations and worked the day of the sale.  Garage Sale Roadies included Board Members, Dog Walkers, Grandchildren, Husbands and shelter staff.  Their hard work combined with the generous donors of "Garage Sale Items Needed", raised $7,000 for Arnell Memorial Humane Society.
Thank you to everyone who donated to and shopped our Once a Year, One Day Only Sale.  The commitment and caring was evident by everyone involved.  We are humbled by your gifts.