Programs
SPAY & NEUTER PROGRAM (SNAP)
The focus of our SNAP spay and neuter program is to combat pet overpopulation one surgery at a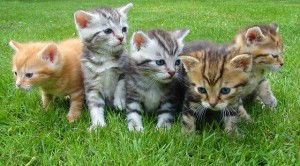 time. Low-income households are eligible for greatly reduced surgery fees with our SNAP voucher program. Qualifying households will be able to purchase a spay or neuter voucher for a cat surgery for $20 or a voucher for a dog surgery for $40. An additional fee of $5 will provide a pet with a one-year rabies vaccination.
Applications for the SNAP program are available at the Arnell shelter in Amery, or you may use the printable form linked below. Qualification for this program is similar to the guidelines for a county- or state-based assistance program. Documentation from public assistance programs such as food stamps, Medicaid, SSI, WIC, unemployment benefits, or pay stubs from an employer or a previous year's tax return will qualify you for this program. Photocopies of income verification, program cards, and a photo ID should accompany your application if it is mailed. Send your application and the required documentation to:
Arnell SNAP
185 Griffin St. East
Amery  WI  54001
You may also visit the shelter in Amery to complete the application and acquire a voucher for your pet's surgery. Arnell SNAP Voucher surgeries will be performed at the shelter or at the following local participating veterinary clinics:
Grantsburg Animal Hospital - Grantsburg
Interstate Veterinary Hospital - Centuria
Northwest Wisconsin Veterinary Service - Amery
Painted Sky Veterinary Service - Amery
Please call the Arnell shelter at 715-268-7387 (PETS) for information regarding this program.
In order to qualify,
please click here
 to open the form. Print, complete the application and return it to:
Arnell SNAP, 185 Griffin St East, Amery, WI 54001.
Thank you for being a responsible pet owner. We look forward to helping you with your household's pet overpopulation.
Sincerely
ARNELL SNAP Spay Neuter Program
TRAINING CLASSES
Basic Obedience for Puppies and Dogs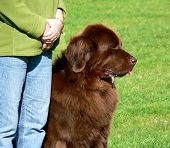 Socialize your puppy or adult dog and begin a lifetime of happy teamwork in our basic obedience class. This class provides a great start for puppies as young as eight weeks and also older dogs needing foundation training. Small classes allow plenty of time for personal attention and questions.
You will learn the best in dog-friendly positive training methods to teach your dog to come when called, walk on leash, and politely meet people.
Six one-hour lessons held at Arnell on Thursday evenings. New classes begin every six weeks. Cost is $70. Private lesson are also available by appointment throughout the week at Arnell or in your home.
Please contact instructor Claire Scriba to register, 715-554-1490 or fill out the form below.
For information or to register please contact Claire with the form below.
Homeward Bound Training Academy
Would you like to learn the most humane and happy way to train your dog? Would you like to help shelter dogs learn behaviors that will help them find new homes? You can do both at Arnell's Homeward Bound Training Academy.
Homeward Bound Training Academy is a hands-on learning experience using humane training methods to train shelter dogs. You will learn at your own pace and convenience in a small class of one or two students.
Claire Scriba is Arnell's Humane Educator and founder of Homeward Bound Training Academy. Claire has taught Goodpuppy Socialization Class at Arnell for 12 years and worked in the Amery community with her own therapy dogs for 16 years. She believes that humane, compassionate interactions between people and animals bring growth and well-being to both. Claire will show you how the principles of positive reinforcement can enrich the lives of people, animals, and communities.
HBA is offered at three levels:



Basic: Learn to speak dog; show the dog what you want and make it fun. Experience the training game. Teach: sit, down, don't pull, don't jump, and don't nip.


Intermediate: Teach: come, eye contact for permission, wait at doors, "leave-it," handling and grooming.


Advanced: Using the Gentle Leader headcollar for larger dogs and dogs that pull, jump or nip.


Learn clicker training to shape behaviors.
Classes offered on the hour, Thursday, 12 - 5 pm and Saturday, 12 - 4 pm. Choose your own schedule.
Training classes are $10/person/hour. 4 class package $35, 6 class package $50
Students must be 12 years of age and have written parental permission to participate if under the age of 18. Parents are required to attend at registration.
For information or to register please contact Claire with the form below.